New €100 & €200 banknotes
The European Central Bank is constantly updating their banknotes to reduce the risk of counterfeits being spread. On the 28th of May 2019, the new €100 and €200 banknotes will be introduced.
The new €100 and €200 banknotes are the last ones to be issued in the new Europa series, as the €500 banknote will not be renewed.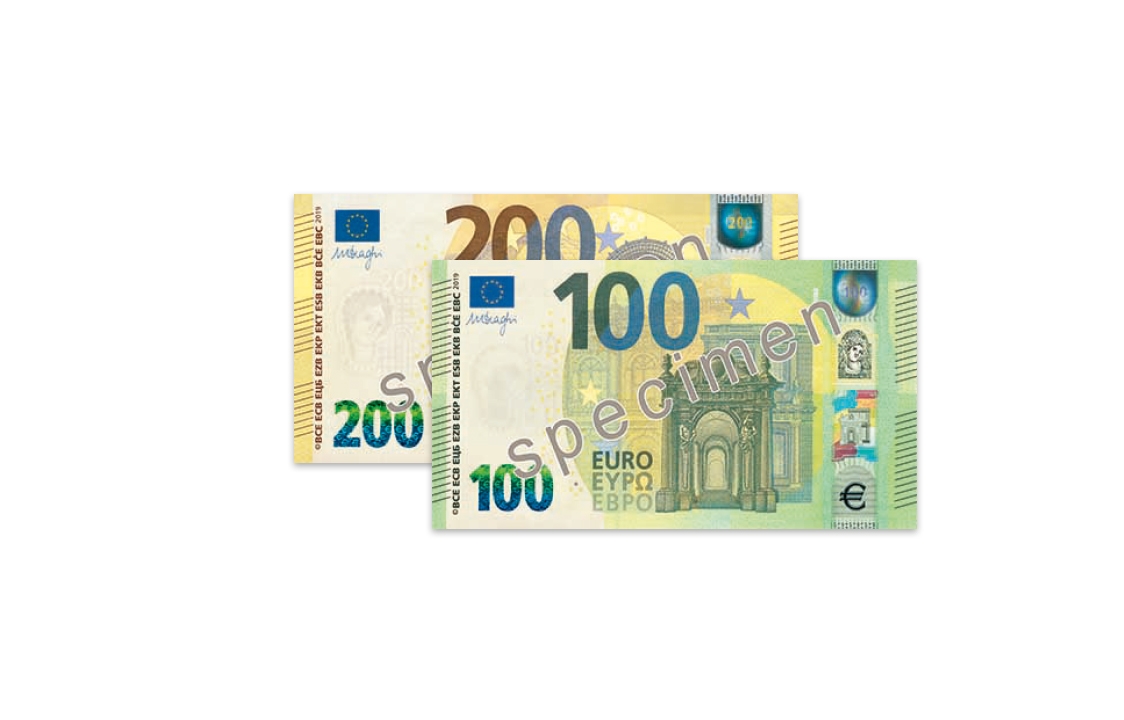 PREPARING FOR NEW BANKNOTES
Safescan always makes sure that our devices are up to date and compatible with new banknotes once they are introduced. Please keep an eye on our download page for new updates regarding the €100 and €200 banknotes.



UPDATES FOR YOUR SAFESCAN DEVICE
If you haven't already, please visit our
download section
to find your update packages for the new series of euro banknotes currently in circulation. Simply select your Safescan device from the drop-down list and save the update package to your computer. The package contains the update tool, the currency update file and clear, easy-to-use update instructions in multiple languages. 
Updating your device is a straightforward process and can be done via the USB port or MicroSD card. It only takes a few seconds, and you'll be ready to verify and count the new series of euro banknotes.
How did we do with this article?